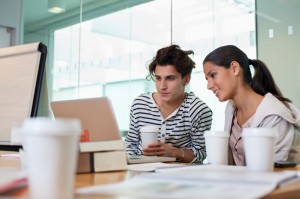 Last week, Facebook announced that users of the social media website could designate a "legacy contact," who would be able to control and manage the user's Facebook page once the user passed away. The legacy contact would have some limitations to what they can do with the user's account but they would be able to take some actions on behalf of the user's account.
When a Facebook user passes away, there are several options available to deal with his or her Facebook account. Facebook details those options here. One of the options is to memorialize his or her account, and if this option is selected a legacy contact can be designated for such account. Facebook states that a legacy contact will have the authority to:
Write a pinned post for your profile (ex: to share a final message on your behalf or provide information about a memorial service)
Respond to new friend requests (ex: old friends or family members who weren't yet on Facebook)
Update your profile picture and cover photo1
However, a legacy contact will not be able to:
Log into your account
Remove or change past posts, photos and other things shared on your Timeline
Read messages you've sent to other friends
Remove any of your friends2
Another catch to the legacy contact is that currently users can only designate one person to serve as a legacy contact for their account. They do not have an option to allow for a contingency plan should something happen to the first legacy contact.3
You can read more about the legacy contact at Dying on Facebook Just Got a Little Less Awkward.
3 Facebook Heir? Time to Choose Who Manages Your Account When You Die, The Wall Street Journal – February 12, 2015