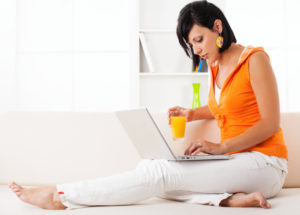 Anytime you are looking to hire a professional advisor (which for purposes of this article shall include, but is not limited to, a financial advisor, attorney, insurance agent, banker and/or accountant), you should do some preliminary homework to determine the type of person with whom you would like to work and prepare some questions to ask about the advisor's practice. You may go off of a recommendation from a family member, coworker or friend but it is important to find the right personality fit for you, your family and your needs. You need to feel comfortable with these advisors given that you will be discussing sensitive and personal information.
Homework
Start by brainstorming the ideal advisor for you. Ask yourself some questions:
Do you want to work with a male or female advisor?
Do you want to work with someone older, younger or around the same age as you?
Do you want to work with an individual or a team?
Do you want a small or solo firm/company or do you want a nationally recognized firm/company?
Do you want someone who will just be very matter of fact or someone who will spend time chatting with you?
Do you want someone who communicates more through email, in-person meetings or telephone calls?
Do you need/want someone who is willing to travel to you?
Do you want a specific fee structure (hourly, flat fee, commission based, fee based, etc.)?
By figuring out what you want first, you can then ask those in your network if anyone works with an advisor who matches some of your requirements.
Recommendations
When seeking information from the individual recommending the professional advisor, ask them not only what they liked about working with the advisor but also if there was anything they did not like. This will give you a heads up for any quirks the advisor might have. Ask for details of the advisor's process in assisting you with whatever service you are seeking and if there was anything the individual would have preferred the advisor had done differently. If you do end up meeting and/or working with the advisor, you will be able to manage your expectations accordingly or even proactively address any potential concerns you might have.
Once you have collected several recommendations, you should still do some research on your own to read about the professional advisor and his or her practice. While recommendations from others are nice, and do help establish a personal connection between you and the advisor, you need to be confident in your decision to hire a particular professional advisor and should not rely just on the words of others.
Initial Meeting
Once you do schedule an initial meeting with an advisor, it is helpful for them to you're your expectations for the meeting ahead of time so that they can manage their expectations as well and approach the meeting properly. If you are interviewing different advisors and want the meeting to serve as a "get to know you" consultation, then be open about that fact so that the advisor does not overwhelm you with information when you just wanted a more informal conversation. If you intend to do business right away with the advisor and have some questions specific to your circumstances, it can be beneficial to let the advisor know of any facts unique to your situation so again, they can address your concerns and needs properly.
Do not be afraid to ask a lot of questions of the professional advisor. You should spend time getting to know the advisor's process for working with clients so that you feel comfortable when finally hiring the advisor. Most often when people are unhappy with a professional advisor there has been some miscommunication between the individual and the advisor and expectations were not addressed properly at the onset of the working relationship.
It is helpful to actually list out questions and/or concerns before your initial meeting so at the conclusion of the meeting you know you have discussed everything you wanted. Some of the top questions of the professional advisor should be:
How, and when, do you get paid?
How do you typically communicate with clients – email, telephone, in person meetings?
How often do we need to meet?
What happens if you change firms/companies?
Lastly, other important questions to ask a professional advisor are:
What do you expect from me (the client)?
What do I need to do to help you (the professional advisor) meet my expectations?
All too often clients forget that they need to assist the professional advisor in some manner to help meet their own expectations. For most professional advisors, they rely on information provided by the clients and when the clients fail to provide all, some or accurate information, the clients jeopardize receiving the best service possible. Clients need to be forthcoming with the information and to share/provide the information in a timely manner. For example, a financial advisor cannot perform a thorough review of an individual's financial plan and provide any financial recommendations if the advisor does not know where, and how, all of the client's assets are held; an accountant cannot prepare a tax return properly if the client fails to provide the necessary tax documents; and an attorney cannot draft the appropriate estate plan if the client is not honest about his or her family dynamics or value of the estate.
Professional advisors are valuable resources to incorporate into your life. However, a strong and comfortable working relationship might not happen over night and might not be found just flipping through the yellow pages. As is the case with any relationship, it takes work to find the right person to help you with your life planning.