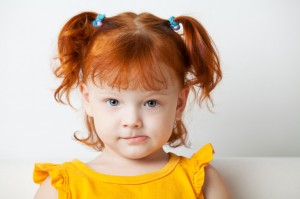 Clients can become confused and overwhelmed by the various roles and individuals named in their estate plan. In a previous post, I outlined the traditional key players in a typical estate plan. However, guardians, conservators and custodians are three roles that can come into play when an individual has not properly planned and therefore, clients should understand the difference between the three.
Guardian
Guardians are typically known as the individuals nominated in a Will or by the court to care for minor children when both parents have passed or are unable to care for the children. However, a guardian can also be appointed for an older individual when he or she has become incapacitated or is deemed a "protected person." In such an instance, a guardian is appointed by court order and is appointed to care for, monitor and speak on behalf of the protected person's body and physical actions. The court order may limit the guardian's authority over the protected person or in severe circumstances may give complete control to the guardian. For instances of incapacity, having a health care directive in place, can avoid the need to have a guardian appointed and can save individuals time and expense.
Conservator
Similarly, a conservator is a person appointed by the court to manage the estate of a protected person. Oftentimes, when an individual seeks to be appointed the guardian of a protected person they seek to be appointed the conservator as well to tend to and act on behalf of the protected person's financial affairs. The court may determine it is wise to have some notion of checks and balances and may opt to appoint different individuals as guardian and conservator. Individuals can avoid having the need for a conservator to be appointed if they have a power of attorney in place.
Custodian
Lastly, a custodian is a person who is appointed to manage assets transferred to a minor child when other planning measures are not established, such as a testamentary trust. A minor child cannot inherit assets outright and therefore, typically a testamentary trust is established in an estate plan to receive and protect assets on behalf of a minor child. However, when an individual passes away leaving assets to a minor child not in trust, property is placed in an UTMA account (see Jayne Sykora's recent article on UTMA accounts). Again, an individual must seek a court order to be appointed as custodian if proper planning is not done in advance.
Having an estate plan does not guarantee that the need for appointments of these roles will never arise but it at least gives individuals a better chance of avoiding it altogether.