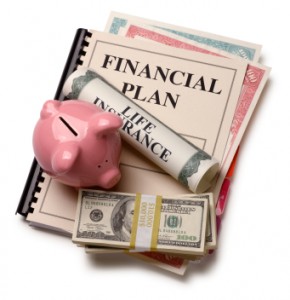 Many people assume they cannot afford long-term care insurance to protect themselves and their families from the financial, emotional and physical sacrifices needed to provide long-term care for a loved one. However, long-term care premiums are a reasonably small expense when compared to paying for care out of pocket, as these costs can run as high as $100,000 a year.
Despite these facts, finding ways to pay for premiums is still a genuine challenge for many families seeking coverage. Fortunately, there are several funding options available to help people on tight budgets pay for long-term care insurance, including 1035 exchanges. A 1035 exchange is a specific transfer of funds from one life insurance policy, endowment policy or annuity policy with no gain or loss, meaning it is not taxable.
Due to new opportunities resulting from the Pension Protection Act of 2006, annuity owners can also use their non-qualified annuity to pay long-term care insurance premiums tax-free. By using a 1035 exchange, consumers may transfer the value from a life insurance policy into a long-term care policy.
One reason many people move forward with this type of exchange is because their previous policy is outdated or needs revising. Individuals may often be looking to place their policy with a different company. In either case, consumers should make sure the wealth they have built up in the existing policy is not lost.
The exchange should not be more than the single premium of the long-term care policy. Consumers must also pay the difference if the exchange is less than the amount of the single premium.
As families across the nation begin to organize their households for fall, it's important for everyone to have a retirement plan in place that secures their financial future. A long-term care policy can help and with 1035 exchanges, even consumers on tight budgets do not have to be without protection.