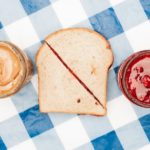 While long proven to be a delectable meal, a sandwich as applied to the "sandwich generation" is significantly less appealing. For many of us, we are facing a time where our parents and our children need us simultaneously – and frequently this is occurring during a period in our professional lives when our employers' and clients' demands are at their peak.  Being a member of the sandwich generation can be stressful, expensive, and exhausting. Expectations and responsibilities have to be managed across generations, personalities, and capacities, while handling the unexpected problems and emergencies that arise.
Estate planning cuts several ways for the sandwich generation and certainly there is no single solution for every family situation. I offer only a few preliminary thoughts – please discuss with your own attorney if these stimulate ideas you want to set into action.
As the flight attendants always say, Secure Your Own Mask First
o   Is your own house in order? If you are part of the sandwich generation, you have kids: do you have a Will that appoints guardians for them? Is it current or have you changed your opinion of appropriateness of the college roommate you originally named as guardian now that you live in different states 1500 miles apart? Does your Will allow your children to inherit all of your assets directly if they are of the age of majority, or do you desire to have the assets held in trust to support their basic needs, but only allowing them full access to the capital when they are a little bit older?
o   Are your other documents up to date? Do you have a current Power of Attorney (POA) and a current Health Care Directive? Again, consider whether your original POA, who was appropriate when you last executed the document is still interested in handling the responsibility. Do the beneficiary designations on your 401(k) coordinate with the rest of your plan?
… Before Assisting Others.
o   Have your parents done appropriate estate planning? Epilawg is rich with thoughtful conversation about proper estate planning, and while specifics will vary for each family, tax planning, asset distribution, generation skipping transfers are all common issues. If you have parents who are snowbirds, state law from multiple jurisdictions may come into play.
o   Do you know where your parents' important documents are? Have you had conversations about what they do and don't want regarding medical care, and in the sensitive areas of final disposition and memorial services? I have seen clients create detailed descriptions of services (including location, names of musicians and pieces to be played). Health Care Directives, Powers of Attorney, as well as good record-keeping for insurance, health care, and financial information is paramount.
o   Work with your financial professionals (and, if appropriate, your parents' financial professionals) including financial planners, tax preparers, and insurance agents, to ensure needs are adequately met. Consider appropriateness of long-term care insurance and life insurance, and make certain you have an understanding of the adequacy of assets that your parents have available to them for their care (and that you have available for your own care). It may be appropriate to investigate medical assistance.
o   Assisting the kids and grandkids: If there has been planning that is intended to assist the youngest generation, does it take into account the current goals of the donors as well as the needs and abilities of the child? Status changes at any generation due to divorce, marriage, death, birth, not to mention changes in tax and other laws, can cause the plan to flow in a manner contrary to the original intent.  The needs of the growing children can change, too – perhaps funds earmarked for college could be redirected if the budding artist is going to The Juilliard School on scholarship.
Hopefully, a little bit of planning can relieve some of the burdens of the sandwich generation and allow us to enjoy the privilege of our intergenerational relationships.