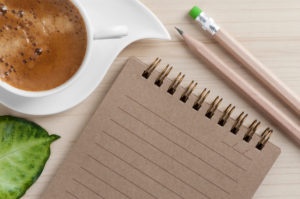 I spent the Memorial Day weekend out of town for a wedding and was joking with some of the other guests that the bride (who is my stepsister) will most likely hire someone to assist her in changing her name upon her return from her honeymoon. I am one who opted to not change my name upon marriage and often joke that I just did not want to go through the hassle that is involved with changing one's name. Previously, I wrote about the various items that should be updated upon a name change in my post, Wedding Bells Ringing? As you can see, the list is extensive and does require some organization and patience to see through the full name-change and ensure it is done properly.
A few months ago, there were two articles in The New York Times that caught my eye about the decision to change your name. The first, What's in a Name: Family and More, discussed the deliberation many are facing these days when determining whether they are going to change their name upon marriage. These discussions are becoming more intricate because individuals are exploring more options with regards to this decision. Especially given the number of states that have passed same-sex marriage laws, more couples are grappling with hyphenating names or even taking parts from each individual's name to create an entirely new last name.
The second article, But Who Am I Now? The Patriot Act Makes It Hard for a Woman to Have Two Last Names, discusses the difficulties associated with not seeing through a proper name change. When an individual decides to change their last name legally, some also opt to continue using their old last name – typically for professional purposes. This creates a problem when it is not apparent which name is the person's legal name.
Obviously, the decision to change one's name upon marriage is a personal one. However, to avoid potential problems down the road it is advisable to consistently use your legal name – whatever that may be. If you are going to change your name, then ensure you update your name on all important and significant matters, i.e. bank accounts, loans, estate plan documents, asset titles, etc. Additionally, if you are known by a nickname, do not use the nickname on these items unless you have legally changed your name because it can create complications. Anytime you are entering into a transaction – financial, legal or professional – use your legal name and not your preferred nickname. If it is unfortunately too late and you already have various financial accounts or assets listed in different names, be sure to mention this to your estate planning attorney so that he or she can include an "a/k/a" or "f/k/a" within your documents to assist in the estate administration in the future.
As always – if you have any additional questions about a changing your name (either through marriage or otherwise), do not hesitate to contact an attorney.