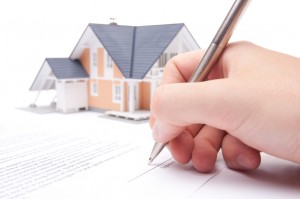 Last fall, I covered the basics on conservatorships (see: Conservatorship Basics Part 1 and Part 2). As a review, a conservatorship is needed when an adult individual is impaired to the extent of lacking sufficient understanding or capacity to make or communicate responsible personal decisions, and who has demonstrated deficits with managing property and business affairs. This type of legal action is necessary when it is clear that the individual has property that will be wasted or dissipated unless management is provided. In sum, a conservator is appointed by a court to make financial decisions for a protected person.
Step One: Court Approval
One of the most important financial decisions a conservator can make is selling the protected person's home. This may be necessary for a host of reasons including: the protected person no longer lives in the home and will not return, or more liquidity is needed in the conservatorship estate in order to pay the protected person's bills, or the home is a drain on the conservatorship assets in general.
In order to put the real estate on the market, the conservator must first obtain a court order. Therefore, the conservator should a file a petition to sell the property and briefly state the facts as to why it is the protected person's best interests to sell the real property. After the filing of the petition, the court will schedule a hearing. Once the hearing is complete, if the court agrees that the real estate should be sold, then an order will be issued to describe the real estate to be sold. The conservator will then have up to one year from the date of the order to sell the property in a private sale.
Step Two: Appraisals
Once a private sale is ordered, the conservator must have the property appraised by at least two disinterested appraisers. The appraisals must be filed with the court and no purchase agreement can be signed at a value less than appraised value.
Step Three: Purchase Agreement & Court Confirmation
After a buyer is found and the terms of the purchase agreed to, the conservator must file a report with the court summarizing the appraisals and the purchase agreement. The court will then, if appropriate, confirm the sale and order the conservator to execute and deliver a conservator's deed to transfer the property.
Also keep in mind that besides selling the real estate, a conservator could instead ask the court for permission to lease or mortgage the property, if selling it is not an ideal option. Whatever is needed to be done, be sure to contact an attorney in your area for specific information.