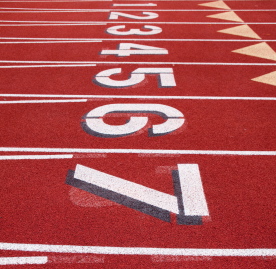 Effective January 1, 2015, the expungement law is changing dramatically in Minnesota to the benefit of those that continue to be hamstrung by their criminal past. The end result is that more Minnesotans will finally get a meaningful remedy when they successfully petition for an expungement.
Expungement Basics
An expungement is a court-ordered sealing of your criminal record held by several government agencies. Under the new law, this will now include sealing records of convictions of all levels of crimes – yes, including certain felonies – even at the Bureau of Criminal Apprehensions (BCA), which holds the records most often used in background checks by employers and landlords.
The benefits of an expungement are that the sealed criminal record should not be seen during a criminal background check and the petitioner may be able to say that they were not convicted of a criminal offense. And this can make the difference between a petitioner getting the job or housing they need.
Here are a few statistics to better put this into perspective:
1 in 4 Minnesotans have some form of a criminal record
87% of employers perform background checks on job applicants
26% of them would not extend an offer to an otherwise qualified candidate even if there was just a non-violent misdemeanor conviction
Certain misdemeanor convictions can result in a 7-year disqualification for licensing through the Department of Human Services
Grounds for an Expungement
In order to have your records sealed by the BCA, you need to obtain an expungement under statutory grounds. These statutory grounds will be expanded come the new year to include convictions. The following are the statutory grounds for seeking an expungement:
Certain drug possession offenses resolved under specific statutes;
Juveniles prosecuted as an adult;
All criminal proceedings were resolved in your favor – meaning there was never an admission or finding of guilt, even if the charges were eventually dismissed;
You successfully completed the terms of a diversion program or stay of adjudication and have not been charged with a new crime for at least one year;
You were convicted of a petty misdemeanor or misdemeanor and have not been convicted of a new crime for at least two years;
You were convicted of a gross misdemeanor and have not been convicted of a new crime for at least four years; and
You were convicted of specified low-level, non-violent felonies and have not been convicted of a new crime for at least five years.
If you petition for an expungement on grounds 3 or 4 above, the state must prove by clear and convincing evidence that the burden to the public in not having the records outweighs the disadvantage to you in not having the records sealed. When petitioning on any other ground, you carry the burden of proving by clear and convincing evidence that the benefit to you is commensurate with the public's burden.
The new law lists out 12 factors the courts will consider when analyzing the grounds for your petition:
The nature and severity of the underlying crime;
The risk you pose to the public;
The length of time since the crime;
What rehabilitation steps you have taken, if any, since the crime;
Whether there are any aggravating or mitigating factors of the underlying crime, such as your level of participation, the context, and surrounding circumstances;
The reasons you need an expungement, including your attempts to obtain employment, housing, or other necessities;
Your entire criminal history;
Your employment record and community involvement;
Any recommendations from the state and its agencies;
Any victim input;
Whether there is any outstanding restitution and what efforts you have made to pay it in full; and
Other relevant factors.
The most important factors for you to develop when petitioning are numbers 4, 6, and 8. You need to be able to show some detriment that the criminal record is having on your ability to obtain employment, housing, schooling, etc. And you should then explain how you've bettered yourself since the crime and why you deserve the expungement. This can be shown through your rehabilitation efforts, involvement in the community or religious institution, volunteer activities, and getting character letters from family, friends, mentors, counselors, etc.
There are plenty more nuances about the new expungement law, but these are the core changes that impact you the most. It is truly a law designed to provide you with the second chance you deserve.
If you are considering petitioning for an expungement, I'd invite you to visit mnexpungements.com to learn more about the process and procedures you need to follow, and for tips on how to improve your case.