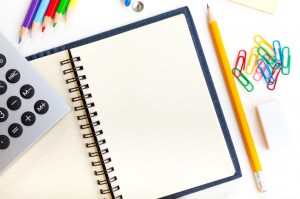 Bucket Lists have grown in popularity in the last few years. While it might seem important that you go skydiving, and swim with the dolphins before you die I would suggest taking a look at the below list and giving these items priority. Many of these items have been discussed in detail in other posts on Epilawg; this list will provide a quick summary of what you should be taking care of now, so that you can get back to the more fun things on your bucket list.
Take Inventory

First, take a physical inventory of your worldly belongings. Go through your house (and garage) and write down everything that is worth over $100. This means jewelry, tvs, vehicles, lawn mower, etc. This will help you stay organized when it comes time to prepare your estate documents, help your heirs know what you had after you pass away, and as an added bonus will help with insurance claims in the event of theft, fire, or other loss. I would suggest keeping an electronic version of this list and making sure your loved ones and other important people have access to it.

Take Inventory

It's not a mistake to list this twice, now that you have taken inventory of your physical items you need to another inventory of your non-physical items. The most common things are brokerage accounts, 401(k) accounts, life insurance, and other banking information. But this shouldn't just be limited to your financial accounts, make sure to include your social media, email, and other online accounts that you would want to your loved ones to have access to after you pass away. For example, do you keep all your family pictures online? They could be lost if you don't give someone access before you die. Make sure to include the location (URL), username, password, and security questions for all these virtual assets.

Make a list of Charitable Organizations and other Memberships

Not only is it good for your heirs to know which charities and causes you support, many times if you are a member of an organization you may be entitled to life insurance benefits that you didn't even know about. It might be a good time to check with these organizations to make sure if you do get any benefits that your beneficiaries are named correctly.

Give Your Lists to the Right People

Now that you've created your lists you need to make sure you get them in the right hands. This would include your estate administrator, financial advisor, estate attorney, or other trusted professional. Consider giving these lists to your children and other loved ones who would use them after you pass away.

Check and Update your Beneficiaries

Now that you have your accounts organized you should go through and check them for beneficiary and TOD (transfer on death) designations. These assets avoid probate and pass relatively easily after a death as long as you get your designations right. You may have to contact your account administrators for each account but in general it's an easy process and a must do before you die. See this previous Epilawg post for more details on reviewing and updating your beneficiaries.

Life Insurance

In hindsight, it's easy to say that you should have purchased a bunch of life insurance before you pass away. While you are still alive you have to evaluate what you really want to protect because it's a cost to you. A rule of thumb would say that, if you are married, you should have enough to cover your liabilities such as your mortgage and other debts. If you have children you may want to include the future cost of college education. Then depending on who works in your family you may want to include some amount to cover living expenses for your surviving spouse. It really comes down to what you want to protect which is something you need to consider while you are still alive and relatively healthy. Also, in most cases term insurance is the way to go. It provides very affordable protection and very simple compared to permanent life policies.

Create a Will

A Last Will is one of the most basic estate planning documents but also one of the most important. This document basically tells everyone how you want to distribute your assets after you pass away. It a document that your heirs will be glad you had so they don't have to try to determine what your wishes were after the fact. Without a Will your family and heirs might be left fighting over your assets as well as be subject to increased costs and time to settle the estate. Keep in mind your beneficiaries and TOD (Transfer on Death) designations supersede your Will. The Will is also the place where you can appoint guardians for your minor children. Something, I'm sure, you don't want left to the courts.

Other Important Estate Documents

Along with your Last Will you should also consider creating a Power of Attorney, Information Release, and Health Care Directive. All these documents will help with everything prior to your death if you become incapacitated. The Power of Attorney will allow your agent manage your financial and legal affairs if you cannot. The Information Release will make sure your medical information can get to your doctor's when they need it most, and a Health Care Directive ensures your medical wishes are carried out.

Meet with an Estate Attorney and Financial Advisor

It might be a good idea to have the right professionals look over ever thing you've done up until this point. Or if you are a delegator, a financial advisor would be able to help you get all of these previous steps done and make sure you are doing it right. If you decide you want help make sure you look for a "Fee-Only" financial advisor since they are not selling any financial products and don't have the same conflicts of interests as traditional financial advisors or broker/dealers.

Get Started!

Now you know what you need to do before you die. Get your lists in order first, then get the right documents in place, and make sure the right people have copies of everything. Once this is done you can get back to like scuba diving, traveling the world and your other bucket list items!