Spoiler Alert: This post contains spoilers from the second episode.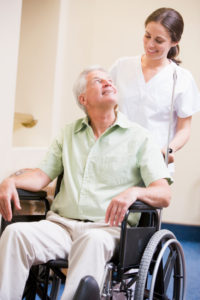 Given how Episode 1 ended, I presumed the show would have to address the issue of health care agents and access to one's medical records. Episode 2 begins with the Roy family gathered at the hospital dealing with the recent collapse of Logan. Early in the episode there is a disagreement about the course of care for Logan, and his daughter, Shiv, expresses what she believes is the best option. Immediately, Logan's wife, Marcia, snaps that she is Logan's proxy and therefore, she will make the decisions.
Health Care Directive
The show does not go into detail whether Marcia is legitimately Logan's health care agent or if she is claiming to be by virtue of being his spouse. However, under Minnesota law, Marcia would have had to be nominated under Logan's health care directive in order to give her the authority to make his health care decisions. Under Minn. Stat. Ch. §145C, an individual (the "principal") can appoint a health care agent to make health care decisions for the principal when the principal is either incapacitated or incompetent.
There is no hierarchy as to who has priority to be appointed a health care agent and, therefore, the default is not the principal's spouse. In the event someone has failed to execute a health care directive, and he or she becomes incapacitated or incompetent or, otherwise, no longer can make medical decisions on his or her own behalf, a guardian would need to be appointed.
Guardian
Under Minn. Stat. §524.5-309 – a spouse does have high priority to be           appointed guardian of his or her spouse. But in the event that the individual did execute a health care directive and a guardian is still needed, a spouse does not have priority over the principal's nominated health care agent under the health care directive.
When I meet with clients, I tell them that the most important document they can sign is the health care directive because it can provide directives in a medical emergency when time is of the essence. But in addition, it also allows you to ensure that the correct people are making your medical decisions and attempts to avoid any disagreement among family members about who should be making the medical decisions.
For more questions about health care directives – see some of our other articles on the subject by clicking here.