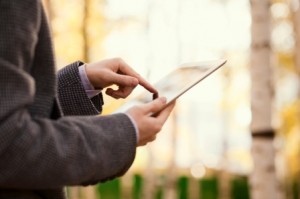 The vast majority of us are not running international, Fortune 500 operations. We are leading, or working with, small to mid-sized businesses. With that comes the false sense of security that cyber thieves aren't targeting us or our clients. I want to share with you why that presumption is false, and why we are actually at more risk than those Fortune 500 victims were.
The world of cybercrime is full of false presumptions. If you rewind 18 months ago, before we read about data breaches every other day in the news, you would have heard thoughts like this:
Cyber thieves are all overseas;
Cyber thieves only steal information & money online;
Cyber thieves are only focused on large businesses; and
Cybercrime will never happen to us.
If you fast forward to September of 2014, you'll learn that we were vastly uneducated & naïve to believe that those assumptions were true. Today, we know the following:
Cyber thieves are all over the world. They prefer purchasing stolen credit cards that are local to their geographic location in order to not tip off the banks with the purchases they make. This tells us that the very same cyber criminals that are stealing our information are also attending our churches, grocery stores, schools and other local establishments.
One cyber expert (Brian Krebs) was quoted with saying, "People often ask if I worry about shopping online. These days, I worry more about shopping in main street stores." Cyber criminals are loading malware and physical devices into POS systems at brick & mortar stores to capture credit card information.
No business is too small for a cyber-thief. Small businesses do not have as sophisticated of security measures and do not garner as much publicity when attacks occur. Cyber thieves are able to attack multiple small businesses in the time it takes to penetrate a large corporation. A 2012 study examined 855 data breaches. 71% of those breaches occurred in businesses with fewer than 100 employees. In 2013, this number rose 91%!
Approximately 15 million United States' residents have their identities used fraudulently each year. Yes, it will happen to the majority of us!
Cyber criminals are more sophisticated than ever; however, so are the individuals fighting these crimes and the individuals who are victimized by these crimes. It's our job to be educated on types of scams, prevention strategies and ultimately mitigation strategies once these attacks do happen to us. Look for future posts on how to protect yourself from cybercrimes and what to do if you are a victim of cybercrimes.
{ 0 comments }