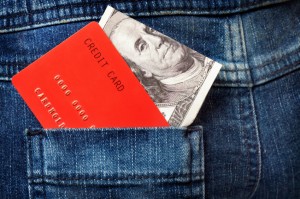 Since I am an estate planning attorney, clients, family, friends, and even strangers, often ask about what happens to any debt they may have at their deaths. Most often, people are concerned about whether loved ones will "inherit" debt. The short answer is that your estate is responsible for paying off the balance of any outstanding debt at your death, not your loved ones. However, the long answer is, of course, much more complicated.
The basic process is that when your estate goes through probate, your Personal Representative will look at your assets and debts and, guided by law, determine in what order bills should be paid. Remaining assets will be distributed to heirs by following the terms of your Will if you die testate or state law if you die intestate. Even if your estate avoids probate, then your bills will still be paid from whatever assets you possess at your death. If your estate is insolvent, then going through probate will be necessary to pay creditors.
Bottom line: your estate will be responsible for the debt you may leave behind.
Step by Step Process
Your Personal Representative will assess and track all of your estate's bills from creditors. How is this done? Typically, your Personal Representative learns of your debt from the mail you will continue to receive after your death. The Personal Representative will accumulate bills, contact those creditors regarding your death, and then eventually pay those bills out of your estate. Part of this initial process also includes figuring out the entire make-up of your estate to determine if there will be enough assets to cover all debts. If the estate assets are insufficient to pay all claims in full, then your estate is insolvent.
Sometimes when creditors are concerned their claims may not be paid, these creditors will file a claim against the estate within certain prescribed time limits. Thereafter, the Personal Representative will allow or disallow the claim. If the claim is disallowed, the creditor must timely petition the court, which will then hear arguments for and against the claim and make a ruling.
Credit Cards
Upon a Personal Representative's inquiry, the Credit CARD Act of 2009 requires that the Personal Representative be informed of any balance due on a decedent's credit cards. Additionally, the Act requires that the credit card issuers stop tacking on fees and penalties during the time the estate is being settled.
In community property states, the property that couples acquire during marriage is owned by the "community" of both spouses. As a result, such "community property" is liable for debts incurred by either or both spouses during the marriage (regardless of personal liability). Should a spouse pass away, creditors in such states may have options, both inside and outside of probate, to try to attempt to recover for the debt. Anyone facing such circumstances may be well served by discussing the issues with a local attorney.
Insolvent Estates
If your estate is insolvent, formal administration of your estate will be required so that the probate court can issue an order on which creditors will be paid. In Minnesota, creditors of insolvent estates will be paid in the following order of priority:
Any liabilities which arise

after

the death of the decedent, like funeral expenses and expenses of estate administration such as attorney fees;
Any federal taxes;
Medical/nursing home expenses of the decedent's last illness;
Medical/nursing home expenses of the decedent's final year of life;
Debts and taxes with preference under Minnesota law and state taxes; and
All other claims.