This is the second in a three part series on pre-planning for your death. In the first part, terms related to pre-planning for your death were defined. In this part, exactly what happens to your remains after you die will be covered. Finally, steps to pre-planning your funeral will be discussed. This series is written by Jill Sauber, a current law student and licensed mortician.

"When", Not "If"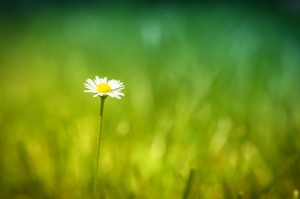 Estate planning with an attorney means sitting down and discussing what happens before death as well as after. By having an estate planning attorney help you complete your Health Care Directive you can state what you would like for final disposition (typically, burial or cremation). This is a step toward pre-planning your funeral, but fully pre-planning for death doesn't stop there. It also includes sitting down with a funeral director, discussing options for disposition, details about goods and services, and possibly pre-paying for expenses. If a spend down for Medical Assistance is on the horizon, then pre-planning may be more pressing than you think! (As of September 2012 the "look-back" period for spend down is 5 years, but this could change November 2012.)
Do you know what you want to happen to your body when you die? Do you follow any traditions? Do you prefer burial or cremation? Do you follow any religious rituals that you would like carried out upon your death? Are you tied to a community or place where you would like services to take place? Does your family have burial plots, cremation niches, or a mausoleum in a local cemetery that you can buy a space to ensure you are buried there?
In addition to all of the questions above, you should also consider what happens right after you die – and where death occurs.
"So what happens right after I die?"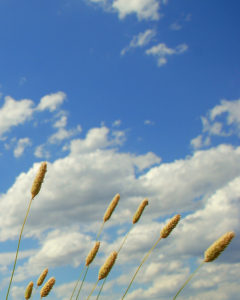 I die at home. If you died while receiving hospice care then the hospice nurse or care personnel will call and notify the Medical Examiner of your death. The police typically do not get called to the home, absent suspicion of foul play. Next, the funeral director is called and your body is transferred to the funeral home.
I die suddenly in an accident, away from home, or there is a suspicion of foul play. The police will be called. The Medical Examiner transfers your body and performs an autopsy. This can take hours to days depending on the extent of injuries, need to preserve evidence, or location where you died. Then, the funeral director is called and will transfer your body it to the funeral home.
An autopsy, when required by law, is not something your family can "opt out of." Families may, however, choose to order an autopsy from a private doctor when it is not required by law. People sometimes order an autopsy in cases where the cause of death is not known, there is an interest in knowing underlying disease, or for other reasons. This will need to be made clear before the funeral director picks up the body, or as soon as possible. Although autopsies can take place after embalming, it is not preferred.
I die in a hospital or long-term care facility. The hospital or nursing home will record the time of death and, absent suspicion of foul play the funeral director will transfer your body to the funeral home directly from the hospital or nursing home.
I die, and I want to donate my body for science. Both organ and whole-body donations exist.
For organ donation, there is a local company called LifeSource Organ and Tissue Donation that you can contact prior to death, or your family can contact after your death, to consent to organ donation.  The toll free number for LifeSource is 1-888-5-DONATE. When you register your driver's license you can indicate whether you are an organ donor.
There are different ways to donate your entire body to science.  If you live in Minnesota, you can donate your body to the University of Minnesota through the Anatomy Bequest Program (612-625-1111).
My body is waiting at the funeral home. What happens next?
A person in your family with the right to control (usually surviving spouse or next of kin – see Part 1 of this series for more details) will come to make funeral arrangements with a funeral director. They will complete a contract with the funeral home and pay for services unless you have a pre-paid funeral insurance policy or trust and have pre-paid for services.
The funeral director will help your family plan the details of the funeral, write your obituary, obtain information to file your death certificate, and contact clergy or venues to schedule services.
The funeral director is required to obtain vital statistic information for the death certificate, including: mother and father names, spouse name, birthdate, social security number, place of birth, ethnicity/race, education information, and other demographic information. This is sent to the State of Minnesota when filing the death certificate.
The funeral director takes care of filing your death with the Social Security Administration, but your family will be required to contact Social Security to cancel any SSI benefits or payments upon your death and/or apply for the Lump Sum Death benefit. If you die halfway through the month, they will need to call and see if they are required to pay back that month as the benefit is not prorated. Contact Social Security at 1-800-772-1213.
Preparing my body for services.
If there is going to be a public visitation, then embalming will take place as required by state law. Your family must authorize embalming before the funeral home performs the procedure. The funeral director will wash your body, clip your nails, shave your face, and put cosmetics on you, if necessary, for the viewing. Your family will bring in clothing for you to wear and you will be placed in a casket.
If you are being cremated or buried without a public viewing, your body is staying within Minnesota, and you are being cremated or buried within 72 hours, then no embalming is necessary. Your family may hold a memorial service with your cremated remains (also called ashes or cremains) with the funeral home's help or on their own at a future date.
I am buried or cremated. Now what?
The funeral director will contact the doctor or Medical Examiner to sign the death certificate, and will order copies for your family when they determine how many they need at the arrangement. Death certificates are $13 for the first, and $6 for each additional, each time you order, so it is cheaper to order a few additional. Your family will need death certificates to notify banks, brokers, life insurance companies, etc. Some financial institutions will accept copies of the death certificate and others only accept originals. It is cheaper and less hassle to order more originals right away. The funeral director will call you to pick up the death certificates or mail them to you when they arrive at the funeral home. Death certificates can take days or even months to arrive. It depends on how difficult it is to contact the doctor for a cause of death and signature.
As for planning for finances after your death, it is important to meet with an estate planning attorney to draft the proper documents and get advice regarding tax implications for your estate.
What is left… Cremains.
If your family plans to ship your cremains or bring cremains on an airplane, they will need to possess the cremation certificate by the funeral home, and possibly a death certificate as proof of the contents. There have been issues bringing cremains on airplanes while going through security screening.
If your family would like to scatter cremains, they may need to approach the appropriate authorities about groundwater contamination or other issues before scattering on public property. A funeral director cannot give you legal permission to scatter cremains.