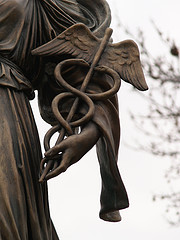 In the Minneapolis-St.Paul Star Tribune today, Jeremy Olson reports on a woman's battle to maintain control over her husband's medical decisions. With diagnoses of dementia, kidney failure, and mental incapacity, Al Barnes needs someone to make his health care decisions for him. Up until recently, Al's wife Lana was that person.
Lana Barnes was designated as her husband's health care agent in a health care directive but after Al's doctors disagreed with the treatment that Mrs. Barnes was demanding, her authority was temporarily revoked. Unfortunately Al didn't give detailed instructions in his health care directive so nobody knows what type of care he would want in this situation. Now it is up to a court to decide who will have authority to act for Al, and ultimately answer the one million dollar question, "What would Al want?"
Quick Background Information
The purpose of a health care directive in Minnesota is to give someone else the ability to make your health care decisions for you if cannot communicate with your doctor.
So what should healthy individuals do to proactively avoid this issue?
First and foremost, it means get yourself a health care directive! You can obtain a health care directive form at your doctor's office or use our free form on Epilawg. You may consider having it reviewed by an attorney to ensure that it is properly executed.
Second (this one is obvious) choose someone you trust who will make your decisions. Third, be specific in your instructions. You can write down your wishes for the treatment you want in a variety of situations or give a general idea of the life and independence that you want to maintain. I recommend both.
Fourth, talk to your health care agent about your wishes. This is probably the most important, and sometimes the most difficult step.
And last, review and update your health care directive each year. Advances in medical treatments are constantly improving the chances for recovery. A treatment that was futile yesterday may provide the opportunity for a full recovery tomorrow.
Photo: takomabibelot