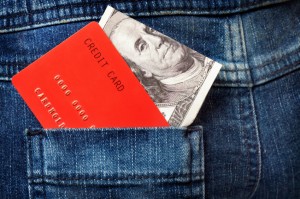 Heartbleed may be the largest security breach in Internet history, but it is certainly not the last. It reminds us that our personal information is vulnerable to invasion. Unfortunately, identity theft continues to be a prevalent but insidious crime. How do you catch it, and what do you do if it happens to you?
Here are some tips for catching identity theft:
Guard your financial information. Don't give out your social security number, credit card numbers, bank account numbers, or any other personal or financial information to anyone you don't know. Be particularly suspicious of people asking for this information over the phone. Pervasive phone scams are one of the top "Dirty Dozen Tax Scams" reported by the IRS, as detailed here.
Inspect your financial statements every month, and set up alerts on your credit card accounts to monitor activity. If you see any unfamiliar or suspicious activity on your financial accounts, contact your financial institutions immediately to investigate them.
Review your credit report regularly for accuracy. The Fair Credit Reporting Act entitles you to a free yearly copy from each major credit reporting bureau: Equifax, Experian, and TransUnion. Send in an Annual Credit Report Request Form, provided by the Federal Trade Commission (FTC), and available here, rather than requesting your reports online.
Be watchful for signs of unusual activity, such as: denials of credit; unexpected credit cards or account statements; communications from debt collectors regarding debts you do not owe; calls, letters, or emails about purchases you did not make. Investigate each of these thoroughly.
If You Believe You Are a Victim of Identity Theft:
Create an Identity Theft Report by: (1) filing an Identity Theft Affidavit, provided by the FTC, and available here, and (2) filing a police report.
Ask the credit bureaus to place a fraud alert on your credit file. If you provide Equifax, Experian, and TransUnion with a copy of your Identity Theft Report, you can ask them to place an Extended Fraud Victim Alert on your credit file. This lasts for 7 years. Absent an Identity Theft Report, you can ask them to place a 90-day fraud alert on your file. Fraud alerts will notify you of any attempt to get credit using your personal information.
Inform your financial institutions. Many financial institutions will help you if you report identity theft. Provide them with detailed information about any fraudulent accounts and give them a copy of your police report.
Dispute any fraudulent accounts with the Equifax, Experian, and TransUnion. You can file disputes on your own or with the help of an attorney. If the credit bureaus do not remove any disputed accounts, contact an attorney to assist you.
Monitor your accounts. Report any additional fraud to the police, your financial institutions, and the credit bureaus. Be vigilant!