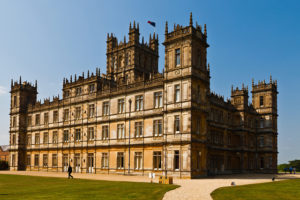 A couple of us here at Epilawg are big fans of Downton Abbey and are very much looking forward to tonight's premiere of Season 3 on PBS. Without giving a ton of plot points away to those of you who have not yet watched the series (Season 1 is available on Netflix and both Seasons 1 and 2 are available on Hulu Plus), one of the main plot drivers of the entire series has to do with…estate planning! It is true. Well, it is true, in a way. It best showcases the lack of ability to plan because of how inheritance was often handled in England for many centuries.
Downton Abbey begins in 1912 when the Earl of Grantham attempts to figure out how to best handle the entail tied to his family's estate, Downton Abbey. An entail is an inheritance of real estate which cannot be sold or devised by Will, but which passes by operation of law to the owner's heirs. The Earl's particular entail, endows both title and estate exclusively to male heirs only. The problem is, the male heirs – two cousins – have recently drowned on the Titanic and now it is unclear how the Earl's wife and three daughters (the eldest of whom was engaged to one of the cousins) will cope once the Earl passes away.
For a much more thorough and interesting analysis, check out Downton Abbey Entailed? Understanding the Complicated Legal Issues in the new Masterpiece Classic Series on the Austenprose blog.
Enjoy the show!
Photo By: Richard Munckton