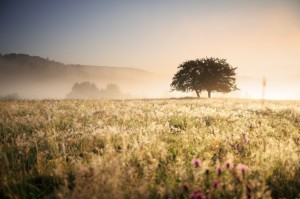 There are many misconceptions about who needs a Will and what happens if you die without one. If you die without a Will, the legal term is that you die "intestate," meaning that you didn't have a will drafted before you died or your will does not meet the requirements of your state's laws.  For example, some states allow handwritten Wills, while others do not. (I will reserve my comments about Internet or do-it-yourself Wills for another post. Until then, read this. Hint: Don't do it!)
Do I Need A Will?
Making a Will can be a fairly simple process and can save your family time, money and grief as well as give you peace of mind. Generally, you should have a Will if you answer yes to any of the following questions:
Do you care who gets your property when you die?
Do you care who gets your money when you die?
Do you care who will take care of your minor children when you die?
Without a Will, the state will make these important decisions for you. Basically, the state decides who gets your property, your money and who will care for your kids. The state will not take into account that you do not want your estranged sister to inherit anything, that you have been with your girlfriend for fifteen years (few states recognize common-law marriage) or that your brother would not raise your kids how you
intended.
Who Will Take Care of My Minor Children?
Let me first say that the people who, most certainly and without a doubt, need a Will are parents of minor children. Your Will is the only place you can nominate a guardian for your children.  There is no easy way to determine who gets custody if you die without a Will. Your children could wind up the center of an ugly court battle, be left with a relative who does not really want them or, in the worst-case scenario, be placed in the foster care system.
Who Will Get My Money and Property?
Married with Children. In most cases, a portion of the estate will pass to the surviving spouse. The actual portion that passes to the surviving spouse depends on a number of factors, including whether either spouse has children from a previous relationship. For example, if the deceased person had one child from a previous relationship and one child with the surviving spouse, the surviving spouse would get $150,000 plus half of the estate and the children would share equally in the remainder. If, however, neither spouse has children from a previous relationship (all of the children are children of the marriage), then the entire estate will pass to the surviving spouse.
Married with No Children. Generally, if the couple does not have children, the entire estate passes to the surviving spouse. This is the case in Minnesota, for example. In some states, however, a small portion may pass to the deceased person's parents.
Single With Children. When a single person who has children dies without a Will, everything passes to the children. Keep in mind, however, that minor children cannot inherit assets.  The court will have to appoint someone to take care of the assets that pass to them.
This process can be expensive and time intensive.
Single With No Children. When a single person dies with no children, the person's parent(s) will receive everything if they are living. Otherwise, it is most commonly divided equally among siblings, if there are any.
Bottom line: You may be able to avoid the potentially adverse consequences of dying intestate by making a Will or consulting with an estate planning attorney to determine how a Will might benefit you.